Every year our adoption agency does a Picnic in the Park for all the families who have adopted through them. This year it was held in Kaysville at a really fun park. We all went and had a lot of fun.
Christian had his first pony ride. At first, he would only look and want to go near the horse. Then he would go a little closer..but not too close. Then when I tried to put him on the pony, he freaked. When Marcus tried, Christian at least got on the pony for a minute.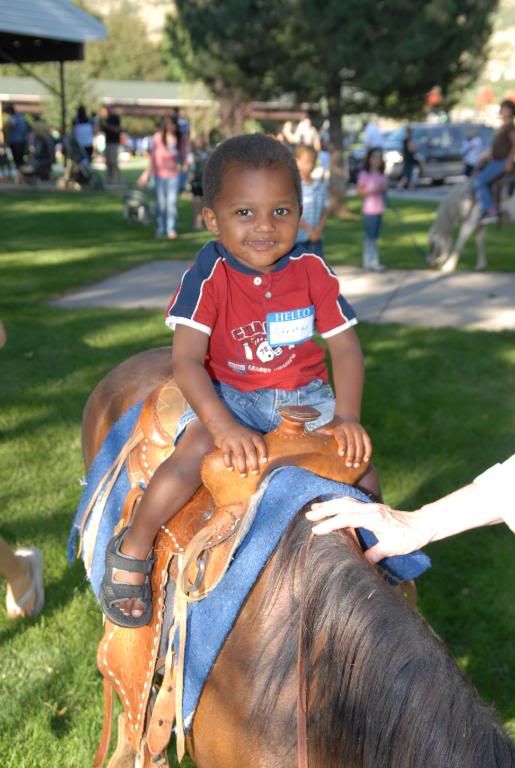 He also got his first bee sting. We think it was actually a hornet or a wasp because the little bugger got him twice.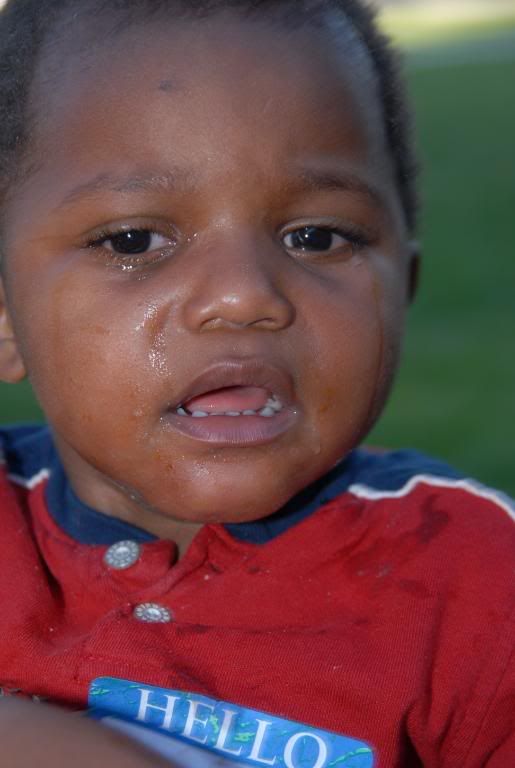 The three kids got their face/arms painted. I didn't think Christian would sit still long enough to get painted, but I think he was still recovering from the sting. Christian got a snake, Taylor got flowers and Jessi got a skull. (of course)
Marcus took most of the pictures (My little photographer) but when he wasn't behind the camera, he was making Emma talk or chasing Christian.
Emma slept most of the time. I'm sure she had a good time when she was awake though.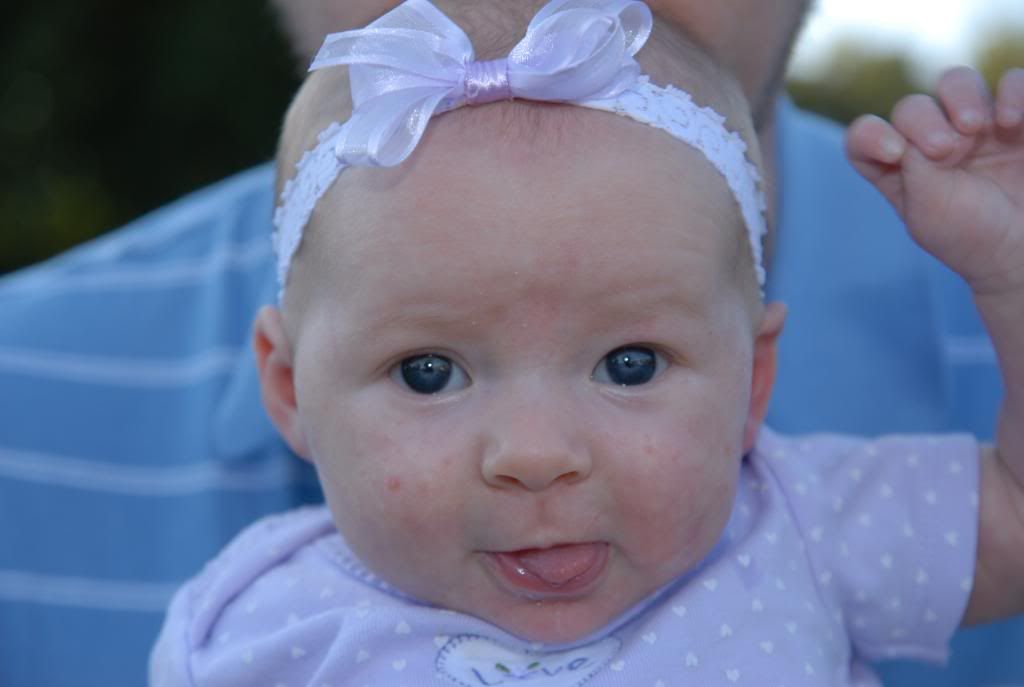 I ate..of course. It's one of my many talents.
Jessi sat around and complained about all the "little kids". She likes to pretend she is all grown up, but when it comes down to it, she likes to play and have fun like "little kids".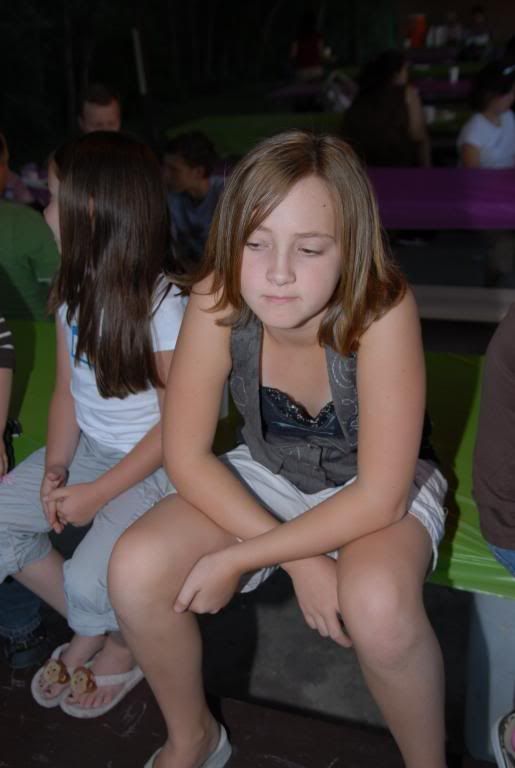 Taylor threw a water balloon at Christian. Christian wasn't upset when he got all wet. He just looked down and said,"I need a paper towel." Taylor played with Christian during the games and relay races. They both had a lot of fun.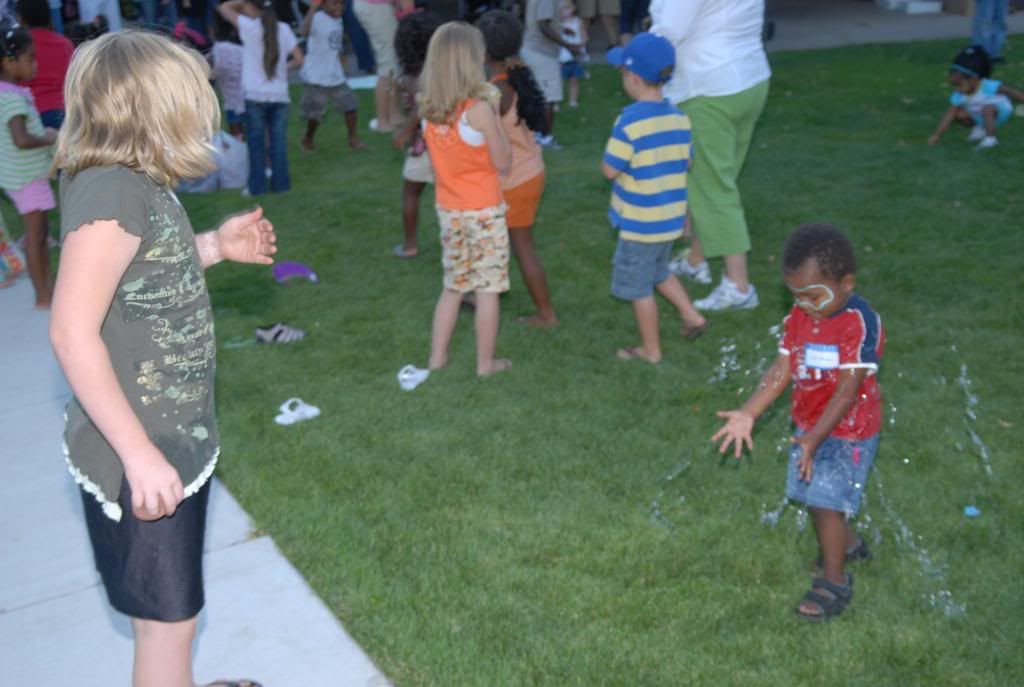 Christian can never pass up a chance to play dress up. He didn't care about the game, he just wanted the cool threads!
Christian also made a new friend. Her name is Zia. Isn't she adorable?!
I really enjoy going to the picnics. It is one of the few places I can go and completely let my guard down of people staring or making comments about our mixed family. The little kids are so stinking adorable...it makes me want twelve more!!!